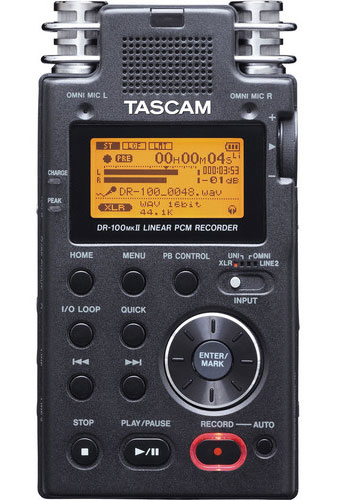 Good Day, fellow reader. My name is Rob, and I have a thing for sound…
<RANT ON>
With all the you-tubed, homemade, and student-films made today, with shaky visuals, wind-blown dialogue, and crunchy or imperceptible foley, don't you think YOUR project deserves the recognition it deserves?  Now, tell the truth, come on… if you are reading this you already know that there really is no substitute for a good sound.
Remember that song that played at the High School Prom that you danced to with all your friends, and you just cut loose?  …or how about that orchestral piece that makes you think of magenta and fuscia sunsets over the lake on a warm summer's day… Perhaps you are thinking of that hard hitting industro-rock that you work out to, to shut out the world and focus… what ever it is, music is composed of sound, and sound affects our lives, and indeed our mood and perception of events.
Because we are always using our eyes, and because our temporal cortex seems to take up so much of our attention, we forget about the sounds that slyly enter our ears unchecked.  We forget that we really do operate by sound.  We LIVE by sound.  You know the exact sound that your husband's car makes as he pulls in at the end of the day, and your pulse quickens because he will soon be in your arms. You know by the sound of a Baby's cry whether it is hungry, cold, or wet. You know that if you hear that drip again, you are going to have to go down to the hardware store and replace that toilet tank seal for sure this time.
Ok, maybe your not that much into sound, but you have to be, trust me! If you want your piece to be believable, to be realistic, then this level of nuance is needed.  Now, with that said, rules are meant to be broken, right?  So, take this all with a grain of salt, but for heaven's sake, if you are recording any kind of sound at all for your project, make it good!  Use the best you can get (borrow, steal, beg for, etc) if you're not recording it, and by all means, pay licensing fees to that artist who's music you absolutely must have in you piece!
<RANT OFF>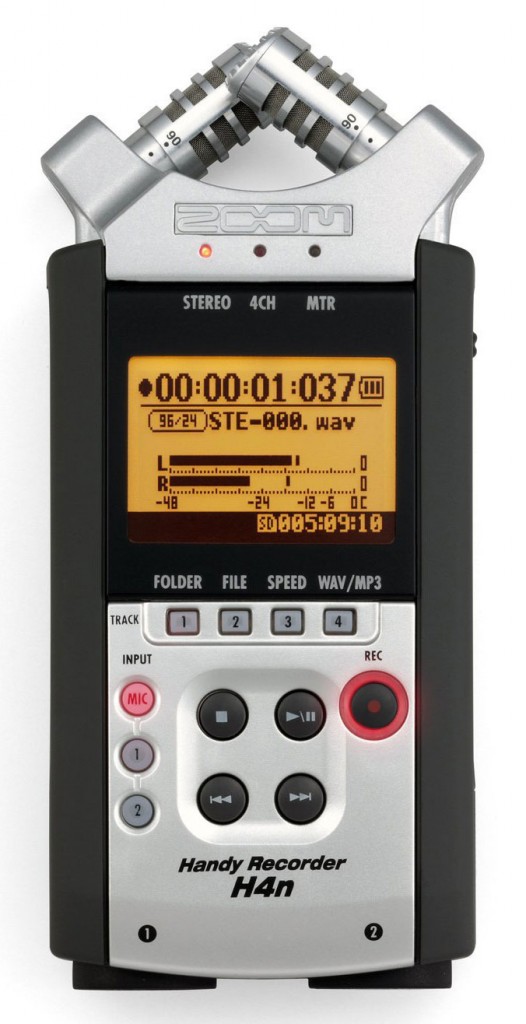 So, how can you get good sound?  I know that I am preaching to the proverbial choir here for most of you, but consider the options below. Bare in mind that I am only offering suggestions to those of us that are only operating on shoe-string, or ultra low-low budgets. But cinema as an art form cannot be constrained by budgets. If it is, then we lose voices in that artistic community, and perhaps even a void is left.  What fills that void? In this day and age, I shudder to think…
So, if you are going to record dialogue, foley or any sound whatsoever, make sure you have the proper equipment:
A decent digital sound recorder like the Zoom or Tascam recorders are a great place to start. They record and capture to SD cards, easily editable WAV or MP3 files that are accessible on any video editing platform. Click for a great comparison on three of the standards here. As an aside, The H1 from  zoom is quite a bit cheaper than the H4, but has no XLR outputs.
Use a Boom! Yeah, its basically a big stick that has grips on one end and a mic attachment the other end so that you can position your external Mic where it needs to be. You can make this, you don't need to buy one necessarily.
Use nice microphones.  Being that there are those that have a better knowledge here about mics, I will give a few general suggestions; just don't go to radio shack for your mic, it's not a good gamble. Instead try a Shure 57 or 58 for wide vocal capture, or a Rode M3 cartoid Condenser mic as a shotgun. There are also wireless Sennheiser and Shure Lavaliere microphone systems that work great for on-person capturing.
Choose your music and pre-recorded sound effects carefully.  At the recent SFN meeting we all started talking about reasonable music licensing costs (the current financial battle for my project, "Give Up the Ghost") and the best places to get said music.  Unless you are dead set for specific music sound or foley, and money is no object, check out these great sound resources.
http://ccmixter.org
http://www.jewelbeat.com
http://www.premiumbeat.com
https://www.marmosetmusic.com/
https://www.musicbed.com/
http://www.audionetwork.com/
http://www.pond5.com/
Ultimately, my fellow story-tellers, it is about your art, and the best art that you can create.  The Sandpoint FilmMakers Network exists to bring our collaborative best to the table so that our stories can be told in the best way possible as a thriving and supportive film-making community here in Sandpoint.  Don't let the complexities of the human psyche get you down; go out and make that art with your friends, and make it a good one!