The Documentary: Unscripted Reality… well, sort of.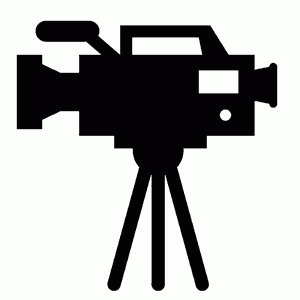 I suppose it would be safe to say that documentaries have been around for over 100 years. I read something once that said Thomas Edison recorded the death of an elephant in the 1890's and that this was considered the first "documentary".. In 1896 the Lumiere brothers caused quite a hubbub when their short film Train Coming into a Station was viewed by audiences who panicked and thought a train was actually coming towards them. I've heard this film to be the first official documentary too so it would seem as though even with a bit of historical inaccuracies, "documentaries" have been around for roughly as long as the motion picture camera itself. At least one thing is certain; there is a long held desire to watch on film, real life happening right in front of us as it unfolds, unscripted and unexpectedly authentic.
I love, love, love documentaries. I watch them all the time and anyone in my family can attest the fact that I would rather watch a documentary than a feature film any day of the week. I love the idea of peeking in at someone else's life story. I want to hear their thoughts and see what they see and I am very interested in seeing them either rise above tragedy or to fall flat on their face-all in real time. I also enjoy learning about something or someone that I would have had no other way of being introduced to if not for the short, sometimes not so well made film I sat down in front of. This seems to also go hand in hand with a lot of documentaries out there in that many of them are not filmed well, shaky camera work and a boring story does not a good film make and it's easy to face the truth; many of these films are hard not only hard to sit through- they're just plain, crap.
The idea of filming real life as it happens, spontaneously and unscripted has been around for as long as I can remember; forget about the history. We are all curious to see what happens, as it happens with no script and no way of knowing what comes next. With personal documentaries that explore a person's own, real life point of view to the more magazine style shows and bullshit reality TV programs, we are all very curious and very eager to see a personal train wreck as it happens or a triumphant personal achievement edited and fast forwarded over a 6 or 12 week period. While I am certainly no expert, I do have some tips and ideas about interviewing and filming documentary subjects that I have found to make my process go a bit smoother.
Documentary films allow us an extraordinary and unique opportunity to showcase how other people live their lives. Creating an environment where real people will reveal themselves with a camera present is an essential part of the documentarian's art. I have heard (and tend to agree with) that some prefer to spend a lot of time off camera with their subjects in order to project a kind of "realness" and personal authenticity to the film. Getting people to feel comfortable with you off camera can make the interview feel less like an interrogation and more like an intimate discussion between friends. I have found this to be especially true when filming personal issues in that sharing a cup of coffee or quick meal can create a more genuine and less stiff interview. It also gives your subject the opportunity to learn about you and why you want to tell their story- this too adds to what your subject will reveal and how dramatically it can affect your story.
It's a good idea to discuss beforehand what's ok to film and what's not. What areas are off limits and what is "free range". I personally think it's a good idea to have a "Talent and Appearance Release" form signed by anyone you intend to film. For most documentaries it is standard practice to have all subjects sign a release and while there are certain circumstances in which no release is needed, such as public goings- on at an open event- it's a form I like to keep with me when filming, just in case.
My production is small; most times it's just me with a camera and a few lights, but occasionally will include one or two other people. I want it to be low key and relaxed and in an environment that allows my subject to feel comfortable and ready to talk. Some people like the camera in your face where others prefer a more open room style picture. I don't want to be sneaky but I do want to make the filming process as subtle as possible, with fluid transitions between obvious shooting and not shooting. I prefer to not be heard when interviewing, while others want their questions and comments heard outright. As there are as many styles there are preferences when it comes to what you choose to use and what angle you want to showcase. Doing interviews when the questions won't be heard creates a unique, somewhat bizarre dynamic that takes a lot of practice to pull off successfully. It's sometimes difficult to get the person talking, but not talking to you-since you don't technically exist.
The environment is also crucial. Picking a place to conduct your interview is very important. Not only is lighting and surroundings important, but so is what's going on in the room. You don't want to begin filming and have a noisy furnace click on in the middle of an emotional testimonial or a dog incessantly barking in the background when trying to ask an important question. Sometimes though, people are more comfortable being interviewed while doing something familiar like gardening or working on their car. I have had success talking to people when they are doing something that puts them at ease- although drinking is not advised as people can get extremely emotional and/or hostile while intoxicated and your creative judgment can be severely swayed.
Another approach is to use a neutral background such as a plainly colored wall or a large black cloth, although if you have a lot of different people to interview the same, boring background can become super dull, super fast. I don't have the capability to but some film makers choose to film in front of a green screen and then super impose a background as they see fit. Artificial backgrounds can be tricky but when appropriate can be really interesting. Some filmmakers choose to film interviews with no camera movements at all, instead opting for a well timed zoom in or out. This can be great for editing, but also difficult as a completed interview with edited zoom ins and outs can look choppy and awkward. I've also learned to include extra room at the bottom of the frame when you want to include subtitles. It's quite upsetting to discover after the fact that to include a typed introduction or location means that half of my subjects face will be covered by text.
When you make a documentary film about real people doing real things and just living their life- without direction is not only challenging but a true art form. It takes great effort and care and extreme attention to detail. Being not sure of what will happen or when or if it will be captured adequately on film can be exciting and nerve racking too. It can take weeks, months, or even years to complete a project because sometimes you have to shoot so much footage, never knowing what will actually make it to the film and what will end up in your trash bin. When what you're shooting is the research itself, putting a story together that flows smoothly can be tricky. It helps to focus on the individual story lines and often times it's within the shooting that you discover the story's natural arc. Some more blatant stories have an obvious arc and have a clear beginning, climax, and end- a film about a beauty pageant for example would have an easier creative timeline. Editing can take even longer, (a topic to be discussed in another article) but the payoff can be huge, especially if you are able to weave together a coherent and emotive story that is complex but relatable.
Ultimately, there are many different ideas and approaches to filming documentaries and I by no means, am attempting to suggest myself to an expert in any of them. I am learning as I go and enjoy the opportunity to share the things I've learned with anyone who can appreciate the art form. Making films is a powerful, imaginative, challenging, and immensely rewarding experience that is all-inclusive and absolute. It can reach the entire world and can change lives in amazingly profound ways. Keep watching and learning and don't give up on a good documentary!