One rarely has the opportunity to work on an low-budget independent film production where all of the pieces fall into place perfectly. Well… I recently had that experience and it was due to exceptional pre-production, close Director and Director of Photography communication/preparation, coupled with talented actors and crew who executed the scenes masterfully. But perhaps most important of all, was the respect everyone showed for what each other does, this really goes a long way when the temperature is rising and multiple takes are required for certain scenes.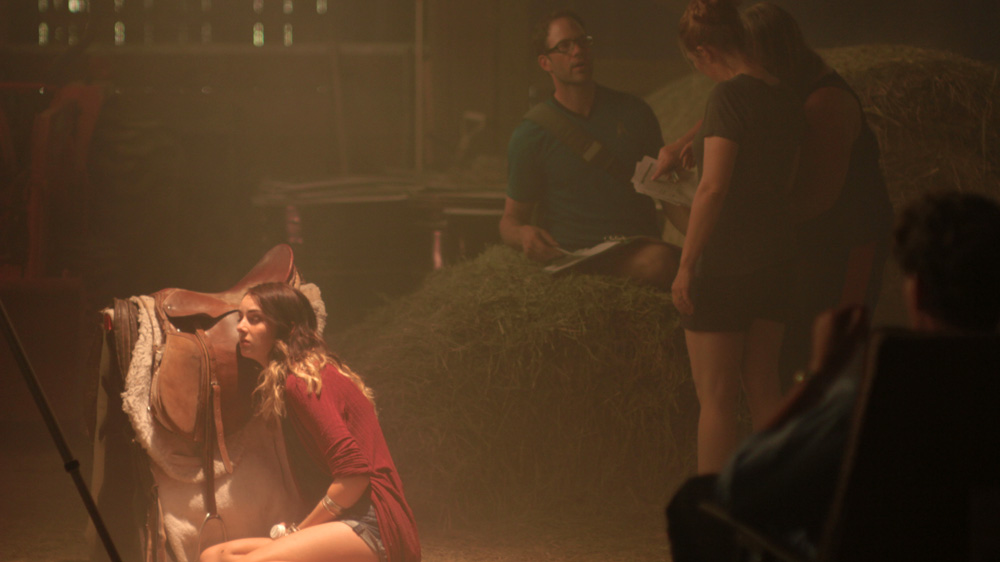 That may all sound like an easy thing to pull off, but it is not. For me, filming "Give up the Ghost" a short film by Robert Lindner was a wonderful experience that I will not soon forget. Watching the footage we shot during the four day shoot is magical (truly) and it still blows me away what we were able to capture in such a short period of time. The visuals stir me emotionally every time I see them and I can hardly wait to see what the rough cut looks like a few weeks.
Being a perfectionist, of course there are things that wish I had composed or exposed differently, but the majority of the shots (95%) are exactly what I had hoped for and more. Allowing the creative process of filmmaking to unfold organically even though there are time constraints is a hard thing to do, but this is what makes for exceptional footage. There has to be time for the magic to happen, otherwise all you get is footage that falls flat rather than stirring visuals that move people in unexpected ways.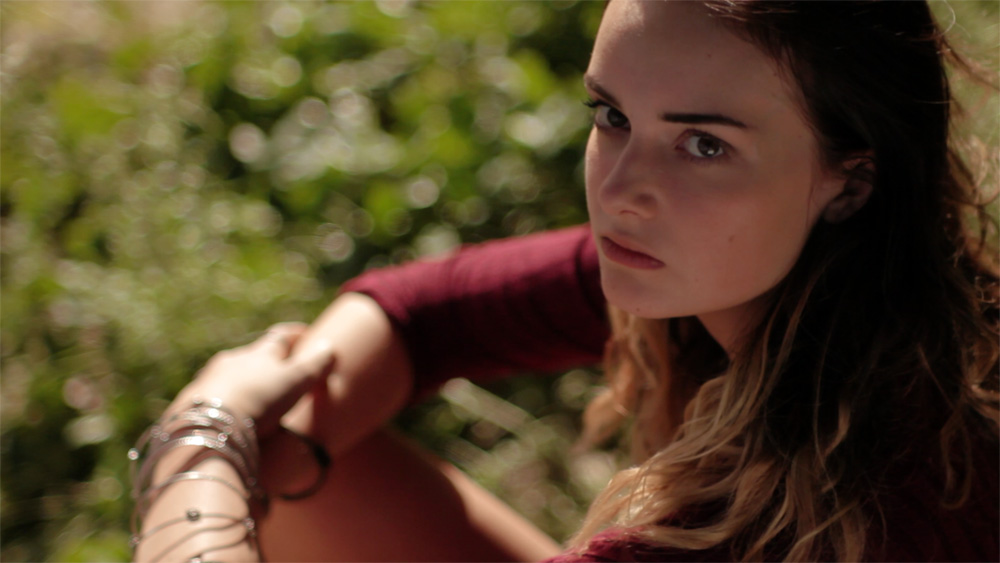 One the technical side, I shot most of the film with a very shallow depth of field. I was often shooting wide open to achieve the dreamy look that the Director and I both thought was appropriate to the story he wanted to tell. I also used vintage lenses to enhance, what I feel, is a very cinematic look. Shooting so shallow creates major focus challenges that can sometimes constrain movement within the frame and cause takes to be unusable. Having a dedicated focus puller would have helped some, but we made happen using a focus handle and… the Director and I even tag teamed some of the really complex shots to accomplish what we were both after.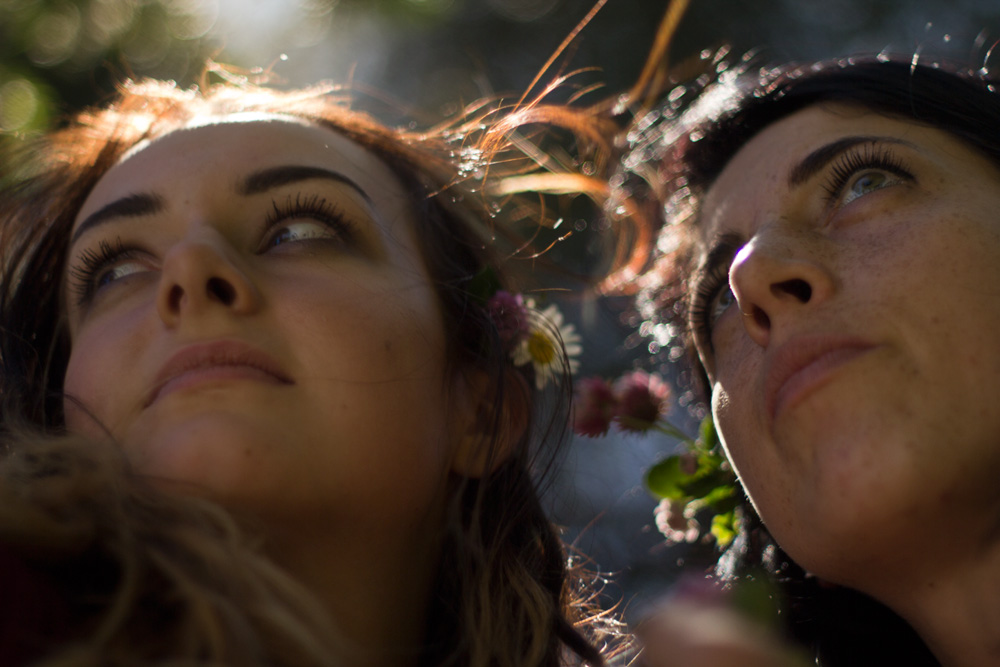 Another thing that made for a successful shoot was the fact that we were very nimble and not weighed down by a lot of gear. What do I mean by nimble? Well, a tripod and camera with variable ND and lens hood. Granted, some shots required more gear, but even then we still traveled very lite which made for gathering footage more quickly than would have been possible otherwise.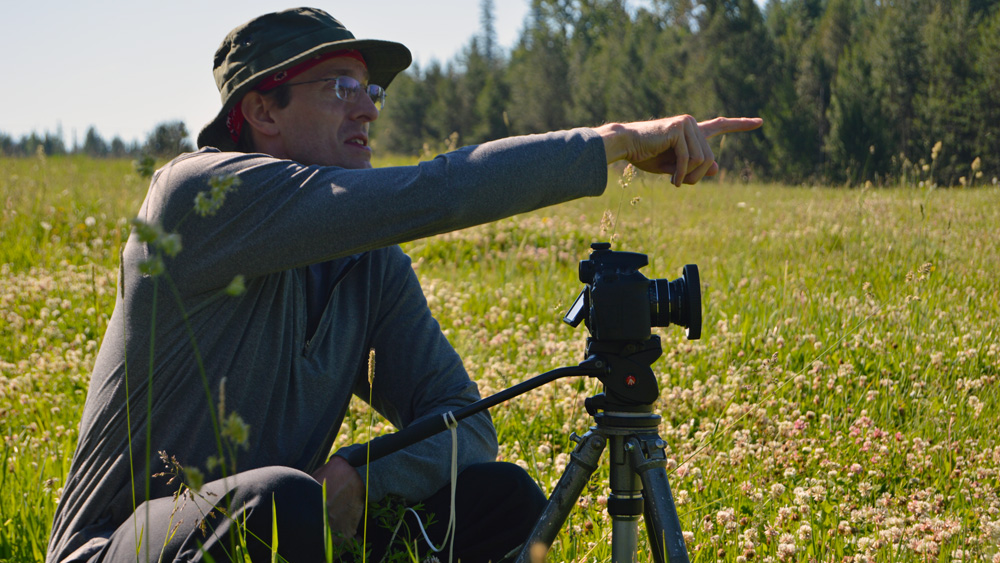 Car shots can sometimes be problematic and very time consuming, but the Ronin-M made them much easier. I was able to pop out the sunroof of the Saab and shoot both as the lead car and chase car as well as inside the car without a problem. Speaking of car, a special thanks goes out to George Eskridge for allowing Rob the use of his beautiful classic Ford 1956 hardtop convertible for the short film.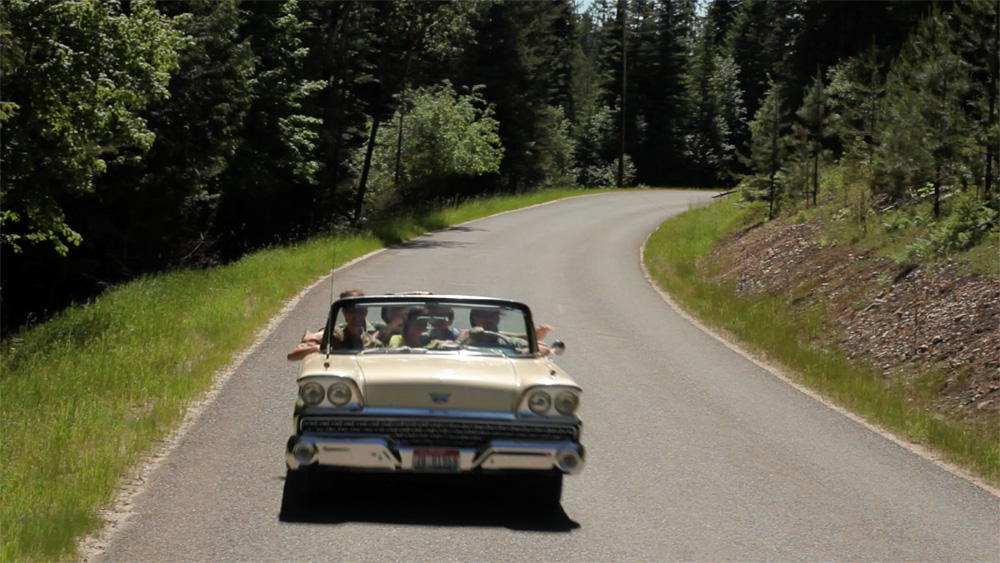 For anyone interested in the gear details, here is some information about the camera, lenses and gear that was used in the shoot.
Camera: Canon 60D running Magic Lantern firmware hack.
Camera color profile: VisionColor
Lenses: Vintage Takumar lenses (17mm, 24mm, 35mm, 50mm, 85mm)
Tripods: Gitzo Studex (vintage French versions) with Manfrotto fluid heads.
Dolly: Nautilus Tripod Wheels on metal conduit track.
Focus Handle: Ultra-Simple Follow Focus
Gimbal: Ronin-M
Camera Jib: Advanced Digital 8′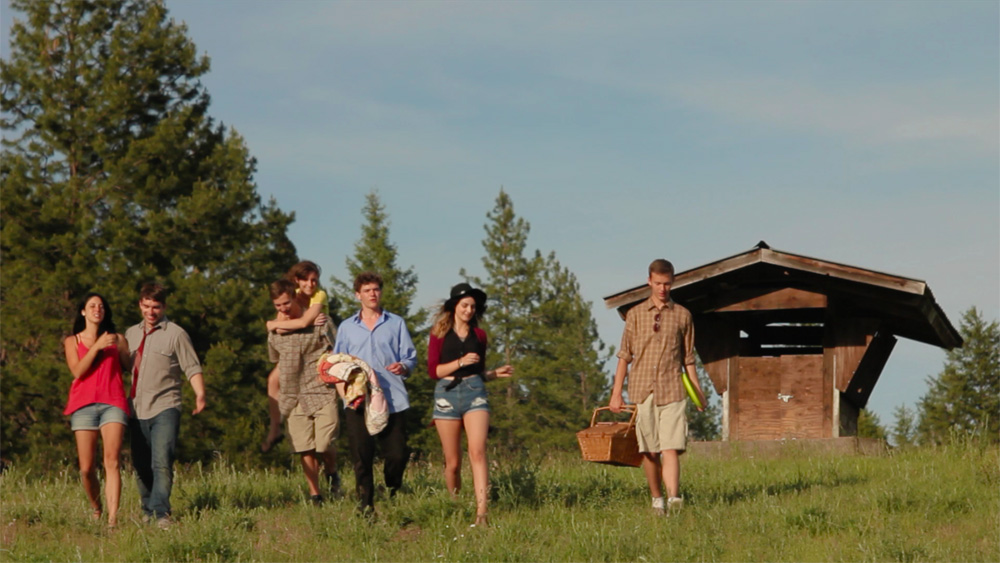 For those wanting to see the finished short film, be sure to attend the Sandpoint Film Festival on November 1, 2015 and vote for "Give up the Ghost".
CAST:
Barn Girl: Hailey Hines
Field Girl: Solange Marcotte
Make-Out Girl: Hillary Mosman
Savior Boy: Alexander Loper
Make-Out Boy: Shea McCormick
Field Boy: Justin Marks
Field Boy: Greg Marks
Mother: Debbie Lindner
Father: Rob Lindner
To everyone involved in the production (wish I had all your names), you have my sincere gratitude, THANK YOU!!