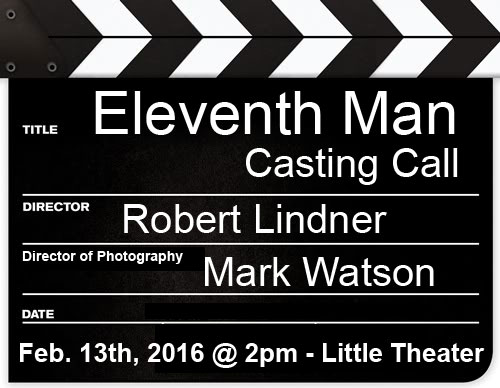 Hello Sandpoint Filmmaker Actors! I would like to invite you to auditions for the Promo Film for "The Eleventh Man". Auditions will be held at the Little Panida Theater in Sandpoint Idaho on February 13th at 2:00 PM. The casting call happens to be right after our monthly SFN meeting.
We will have actors read for the roles of Kimberly, Jason, Matty, Giz, Digger and Old Men 1-3. Please take a look at pages 4-9 (The promo scenes) from the script for the auditions and let me know as soon as possible if you will be there and/or if you have any questions. Thanks in advance for your interest in "The Eleventh Man", and we look forward to seeing you in person on February 13th!
Short summary: After a devastating loss, a paramedic leaves his life in the city for a fresh start in the country. Instincts and morals push him to fight when a new evil puts his life and fledgling happiness into danger.
Full character descriptions are below and here is a LINK TO THE ELEVENTH MAN SCRIPT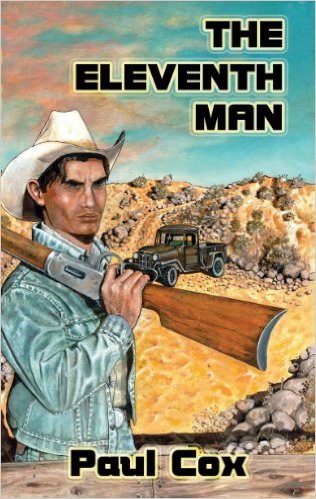 Eleventh Man Main Characters
Jason – lead character, male, 25-35 y/o, muscular, handsome (not pretty), withdrawn, quiet, polite: recovering from his wife's death the previous year, Jason has chosen to live in seclusion, he is from the city but trying to learn how to raise cattle.
Kimberly – lead female, 25-35 y/o, trim, attractive, single, businesslike, runs a cattle ranch with common border to Jason's small ranch, her initial sympathy for Jason turns to attraction.
Bob – male, 25-35 y/o, big, heavy-set, county sheriff, bully-type, arrogant; assumes he and Kimberly are a couple, becomes jealous of Jason and Kimberly's budding friendship.
Giz – male, 55-65 y/o, sedate body type, runs the local hardware store and has a following of local men his age that congregate in the hardware store to gossip, an unofficial mayor-type, well-meaning, full of information and self-assured his opinions are fact.
Matty – female, 55-60 y/o, lively, wise, wife of Giz, helps run the store
Morgan – male, 70's, weather-beaten, feisty, old-school, tough, no-nonsense type.
Eleventh Man secondary characters
Digger – male, 60's, thin, backward-ignorant type, runs garage across from hardware store
Akram – male, 50's, middle-eastern, leader of terrorists, methodical, driven
Conally – male, 20's, big, black, football player, cocky, but then thankful after Jason saves his life
Dr. Webb – male, 50-60 y/o, arrogant psychiatrist, pompous, progressive, paunchy, goatee, half-rim glasses,
Van Dyke – male, 50-60 y/o, FBI agent in charge, Tommy Lee Jones type, sympathetic to Jason's delima
Bishop – male, 30's, FBI agent assisting Van Dyke, takes orders well
Eleventh Man tertiary characters
Najeeb – male, 20's, middle-eastern
Kaseem – male, 20's, middle-eastern
Rahib – male, 20's, middle-eastern
Waitress – female, gum-chewing truck stop type
And again, here is a LINK TO THE ELEVENTH MAN SCRIPT (PDF)