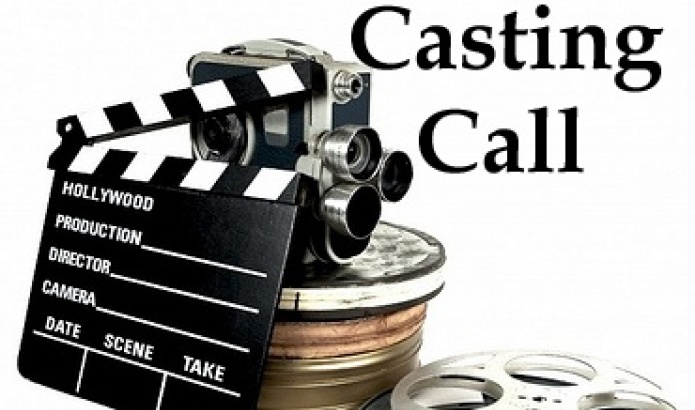 SFN member Amanda Steen asked if I would post this Casting Call on the the SFN website and notify our members of the opportunity. Full details below.
CASTING NOTICE
Production title: Burn
Union / Non-Union: Non-Union
Production Type: Independent\Micro-budget
Project length: Short Film (20 minutes)
Project format: 16:9 HD
Posted on: Monday, September 28, 2015
Production location: Coeur D' Alene, Idaho
Production Company: Steen House Entertainment and STIA
Productions Director: Amanda Steen
Producers: Lauren Denos and David Steen
Casting Director: Amanda Steen
Auditions: Video submissions
Shooting Location: Coeur D' Alene, ID
Email: Steenhouse1981@outlook.com
Compensation: No (food and a copy of the project will be provided)
KEY DATES
Auditions:
Video submissions* accepted, September 28th – October 5th
**Please email: Steenhouse1981@outlook.com with a current head-shot, resume and the character\s you will be auditioning for, to receive the appropriate script sides.**
Call Backs: October 12th
Shooting Starts: November 6th, 2015
Shooting Ends: November 9th, 2015
Synopsis:
"Burn" tells the story of Betty, a woman haunted by the man who emotionally abused her. A traumatic event separates her physically from her tormentor, but her mind refuses to let him go. Betty must find the strength to move forward, before the ghosts of her past consume her.
CHARCATER BIOS
[BETTY] [GENDER: FEMALE] [AGE: 45-50] [LEAD]
Betty is a wounded soul with an inner strength that is aching to come out. She has been tormented for so long that she isn't sure the woman she used to be still exists. With the help of a new friend, she starts to recognize the powerful female within.
[BEAR] [GENDER: MALE] [AGE: 40-50] [LEAD]
Bear is a nasty emotional abuser. He has very little self esteem and tries to control Betty to make himself feel better. His wickedness starts to escalate as Betty becomes stronger, and more able to let him go.
[ANN] [GENDER: FEMALE] [AGE: 40s] [SUPPORTING]
Ann is Betty's best friend. She hasn't seen Betty for a very long time. Her friend has been hiding herself away and Ann has been very worried about her.
[COLLEGE KID] [GENDER: MALE] [AGE: 21-25] [FEATURED]
He's just trying to have a good time with his buddies. He isn't expecting an altercation with some
stranger at the bar, but he gets one and his cocky, bad attitude shows through. [WOMAN] [GENDER: FEMALE] [AGE: 20-40] [FEATURED]
She has some pretty sweet tattoos and the local general store clerk takes notice of one in particular: A cover tattoo done by a local artist. She is proud of the work done and willing to show it off.
[TATTOO ARTIST] [GENDER: FEMALE] [AGE: 20-40] [FEATURED EXTRA] Works at the local shop where Betty gets her tattoo.
[MAN] [GENDER: MAN] [AGE: 20-40] [FEATURED EXTRA]
Interacts with Betty briefly as she sits, waiting for her date to arrive.
[BICYCLIST] [GENDER: MALE\FEMALE] [AGE: 20-40] [FEATURED EXTRA] Rides passed Betty and interacts briefly with the MAN as he\she rides by.